Exciting News! The Hive just got even better.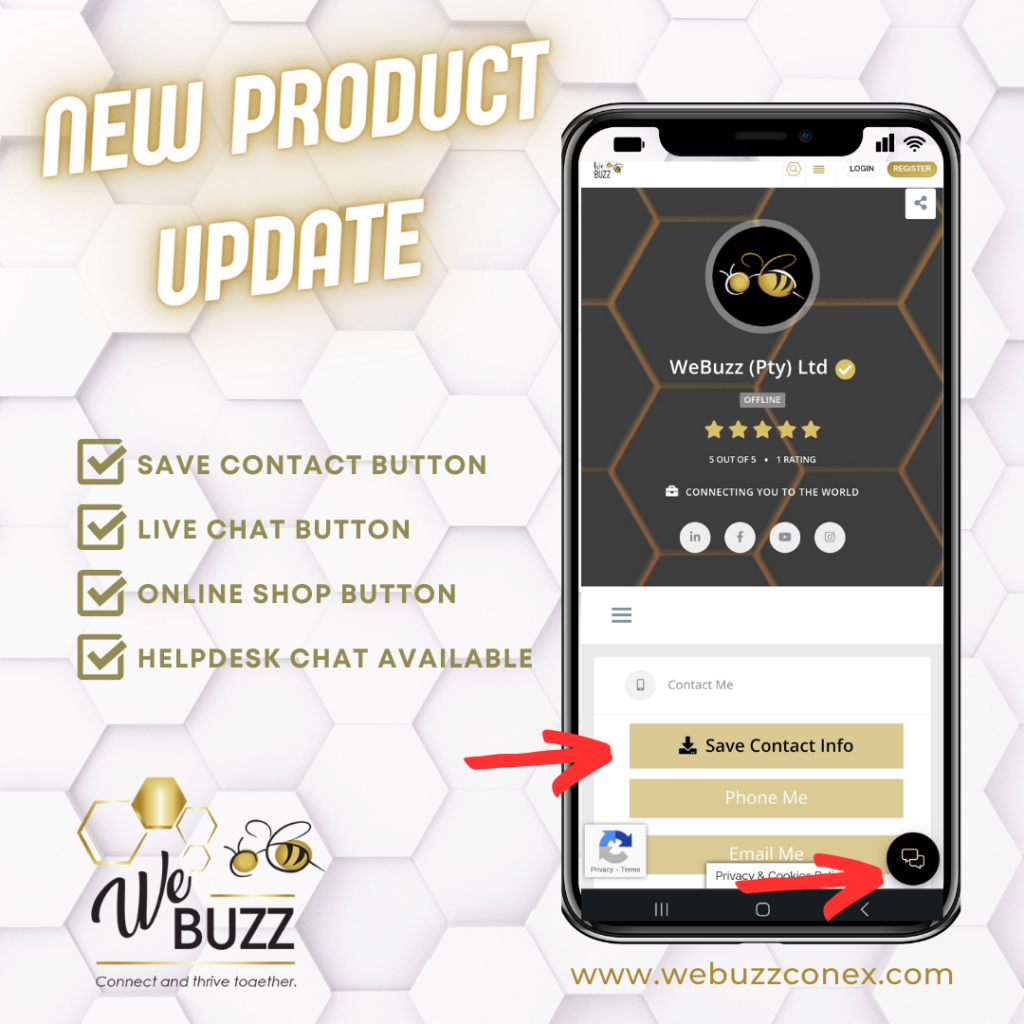 We're thrilled to announce a fantastic new update on WeBuzz that will take your experience and that of your prospects / clients to the next level! 📱✨

Having listened to our community, we have increased the number of "Contact Me" buttons that are available on the platform for a members to populate with their relevant links. This makes your digital business card even more powerful. The additional buttons in the "Contact Me" section now available are:
📢 Save Contact Info: When some receives your digital business card they can save your contact information directly to their device. No more having to manually capture details to their phones etc.

📢Live Chat: For those members that subscribe to a "Live Chat" or "Bot", (from a different company) they can now include this link into their "Contact Me" section. Sometimes these chat programs are better than listing your private cell phone number on the site.

📢Online Shop: If you are selling products or services on another platform, such as Shopify or Udemy you now have a button that will redirect your prospects and client to that portal.


Another new feature on the site is that we have included our own live chat bot. The WeBuzz Helper Bee is ready to answer any questions you may have regarding the platform. Find the chat icon at the bottom right of every page on the platform.
We can't wait for you to explore the new and improved WeBuzz! Your feedback is incredibly valuable to us, so please let us know what you think.

The Team at the Hive.