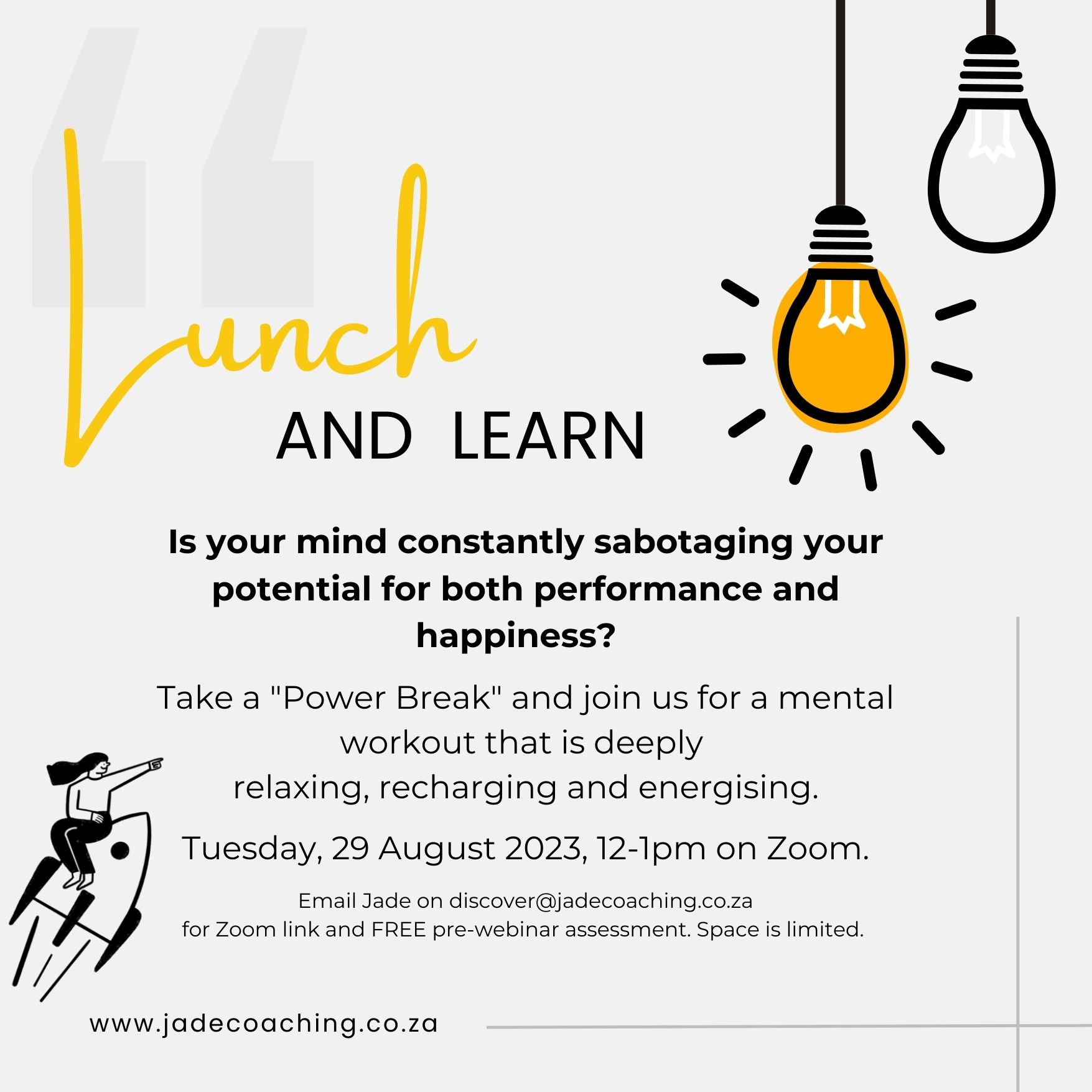 Map Unavailable

Date/Time
Date(s) - 29/08/2023
JavaScript Disabled (Your Local Timezone)
Location/Link
PQ Lunch & Learn Zoom Room



Booking Spaces
Total Spaces for event - 30 | Available Spaces - 19
Description
LUNCH & LEARN
Is your mind constantly sabotaging your potential for both performance and happiness?
Take a "power break" and join us for a mental workout that is deeply relaxing, recharging and energising.
We'll give you a tool to implement to create a mind-shift which supports you to:
manage stress better
think clearer 
improve productivity and performance
Upon registration, you will receive an email confirming your spot, along with the Zoom information and a link to a free assessment to complete prior to the webinar.
Registration is required for participating in the webinar.
Bookings
Bookings are closed for this event.