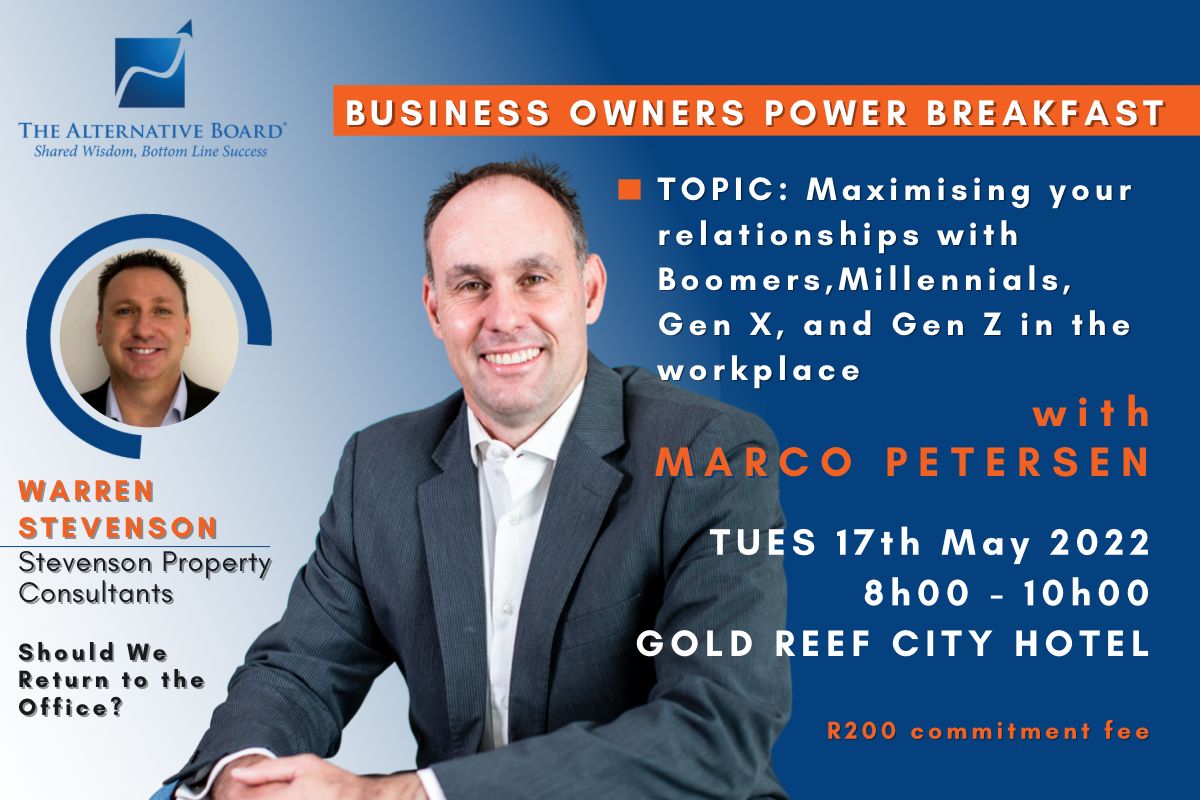 Date/Time
Date(s) - 27/10/2022 - 31/10/2022
JavaScript Disabled (Your Local Timezone)
Location/Link

Gold Reef City Theme Park Hotel
Shaft 14, Northern Parkway Rd, Ormonde,
Johannesburg
Gauteng
2159
Gauteng

Booking Spaces
Total Spaces for event - 30 | Available Spaces - 30
Description
The multigenerational workforce has truly arrived, with five generations potentially working side by side in a variety of sectors and industries.
Understanding generational preferences and strengths in your talent pool is key to the success of your business.
The fact is that the silent Generation, Boomers, Gen X, Millennials, and the emerging Gen Z (Zoomers!) generally embody different driving forces, performance styles, and engagement preferences within the workforce.
To understand how to best motivate and engage your business's age-diverse team, come join me and other business owners as we engage on this topic at this Power Breakfast.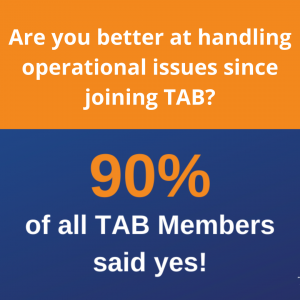 In a separate presentation let Warren Stevenson take us through the decision making process around keeping workforces working remotely, hybrid or bringing them back into the office. What will work best for your organization?
We are looking forward to hosting you at Gold Reef City Hotel on the 17th of May 2022.
Agenda:
07h45 – 08h00 arrival
08h00 – 08h30 breakfast
08h30 – 10h00 Presentations
10H00 closure / departure
We are asking a commitment fee of R200 to reserve your seat for this dynamic event. Herewith the banking details for a direct deposit, alternatively make payment via the PayPal gateway (USD Conversion applies).
Account name: Tiger Consultants (TAB)
Bank: Nedbank
Account No: 1284147118
Branch code: 128405
Bookings
Bookings are closed for this event.