You can now receive payments for bookings on events that you have created, via Paypal. This functionality is added automatically if you add a booking price of more than $0 (Free) to your created events' booking section.
Note that editing older events that did not have prices for bookings (Or were created before this implementation) will not force bookings already made to now have to make payments in arrears.
Note that any price you add to your event will be in USD, for ease of international use.
If your WeBuzz account email address is already linked to a Paypal account, all you need to do is to add a price to your event under the bookings section when creating a new event.
If you do not have an account at Paypal at all, you can go here to register with Paypal. Please then use your current WeBuzz account email address when signing up.
If you do have a Paypal account, but the email address connected to it differs from your Webuzz email address, you can change your email address on WeBuzz to reflect the Paypal email, which can be done by via the following: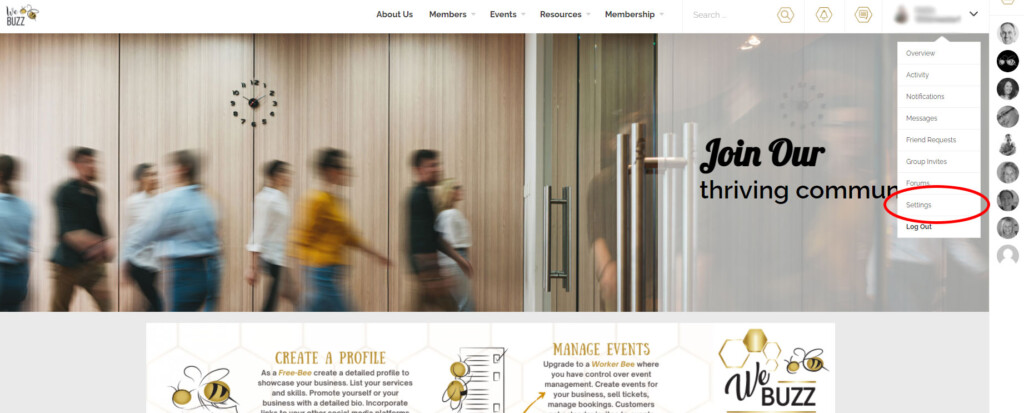 01 – Go to your profile settings page (Figure above)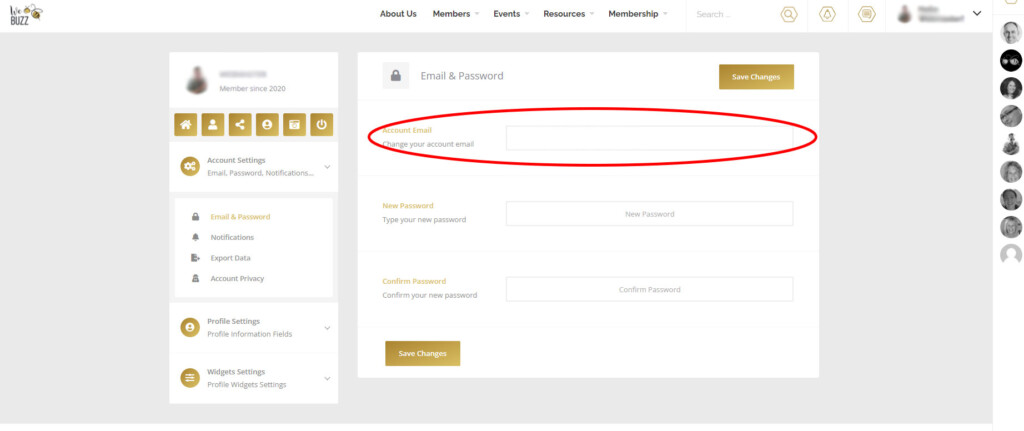 03 – Click on Save Changes, then be sure to check for a confirmation email that should be sent to the newly added email address. Once received, click on the confirmation link in the email to approve the change of email addresses.